Wibsite Design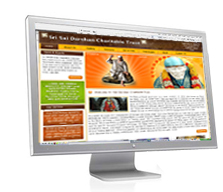 CNS Designs is a Professional Web Design We have rich experience in Developing Websites for organizations with different backgrounds. We specialize in creating effective different organizations. The cost of a website is usually based on the number of web pages, the features you would like to have and the design complexity (Flash / Non-Flash).
Keeping your website up-to-date:
Content editing can be accomplished with updated information, such as special offers, product changes, pricing changes, new product and services announcements, employee information changes and all those things that keep your visitors properly informed.
Maintaining & managing your site:
Using newest technologies, we can monitor your site and make changes that improve your site performance We insure that new innovative features are implemented from time to time.